Coast & Castles fundraising for Gibside School – John Wykes Story
Would you believe after all that training & meticulous planning for the big cycle event of the summer, my father needed a serious operation on the same day. However lets not be too ungrateful. He showed signs of making enough of a recovery to allow me to do the bike ride the following Wednesday.
So at 6.30am I set off and 2 hours later arrived in Dunbar. I related to my support team Nova (ex army) this is a doddle, flat terrain, wind favourable and beautiful scenery. Half an hour later as I climbed a hill with a 50% gradient that seemed to go on forever things didn't seem so rosy.
Ian had advised me to bypass his hometown of Berwick, I think because of the steep hills, so lunch was at Goswick golf club.I refrained from having a round of golf and headed South.
My mood was lifted by the sight of Bamburgh castle. A chocolate break at Embleton encouraged me to take on the rest of the North East coast.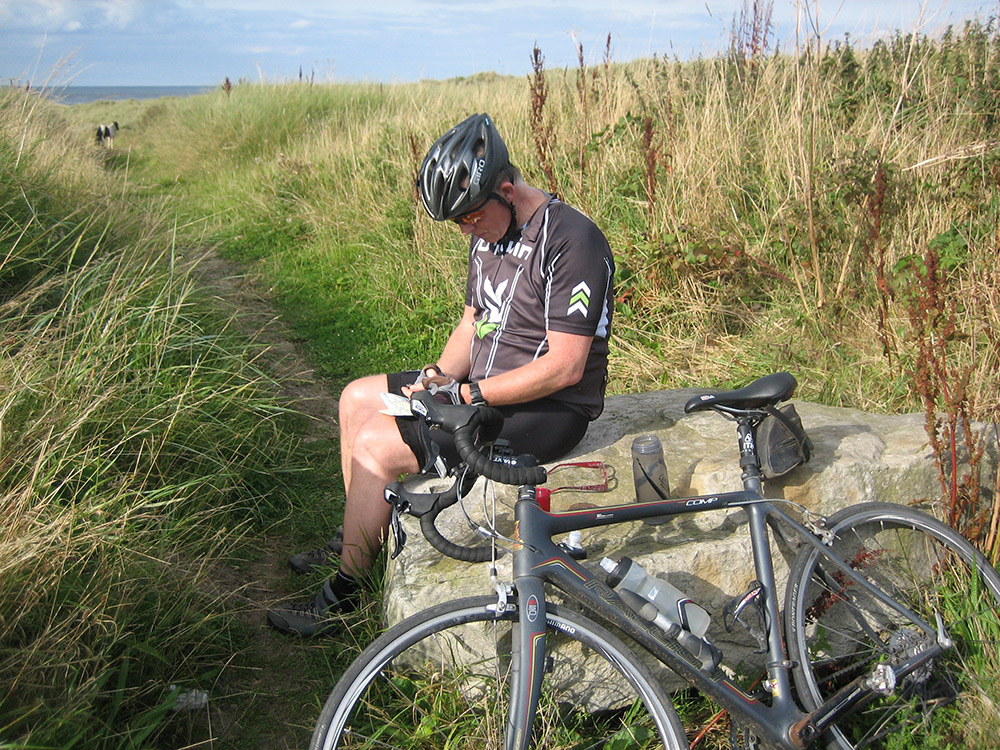 I don't think I have ever been so glad to see Blyth power station, Spanish City and finally Tynemouth.
Champagne Super Nova (without the champagne) 1 of my children and Daniel the Practice Manager were there to meet me.
Here comes the corny bit. I am grateful that I am healthy enough to do the bike ride and appreciate the beautiful scenery along the route.
Thank you for your donations to Gibside School and if you haven't donated already contributions would be greatly appreciated. Click the link below for our just giving page
https://www.justgiving.com/coast-castles
John Wykes