Don't Forget Our Implant Open Day – Saturday 16th April, 9am – 1pm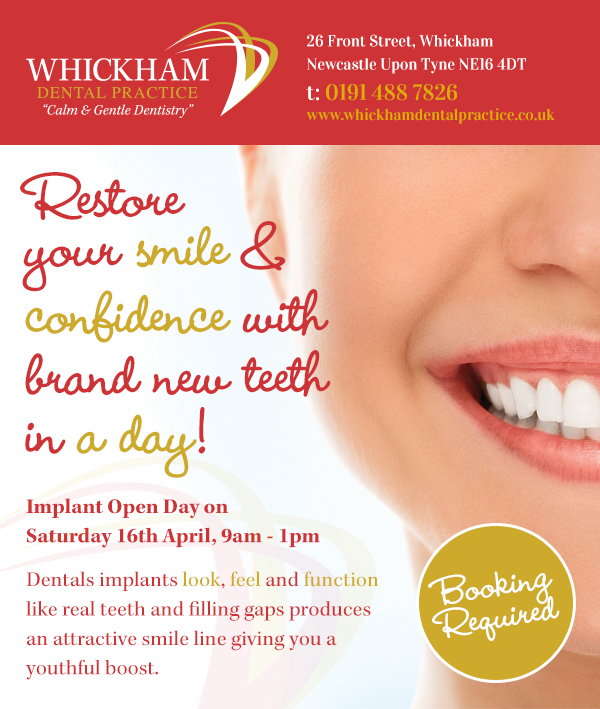 There are a couple of spaces still available for a FREE consultation with Andrew Dixon at our Implant Open Day, which is taking place at the practice this Saturday 16th April from 9am – 1pm. Booking is required.
If you're putting up with badly damaged or missing teeth, or ill-fitting dentures, it can have a devastating effect upon your life.
The good news is that the "smile in a day" treatment can send you back out into the world confident and relaxed, being able to smile, talk and eat without discomfort or embarrassment ever again!
Book your appointment, but be quick! And benefit from an amazing offer – FREE consultation and x-rays worth £170!